How to foster your child's interest in learning to read - 5 tips for parents
When a child becomes interested in letters and wants to learn more, this excitement can be fed through play, following the child's motivation and interests. A child can only learn to read if they are motivated to do it.
You should not start practicing too early. If reading feels too difficult, it can dampen the child's motivation.
When you read to your child, their listening skills improve and their vocabulary grows. And don't stop reading to your child even after they learn to read. Instead, take turns reading to each other.
It's more important for a child to learn the sounds that match the letters, not the names of the letters. Look around the child's room or study a fun picture, and search for things that start or end with a certain sound. Swap the initial sounds of words and try to think of words that rhyme, such as "game, same."
A child first learns to recognise simple words based on how they look, but they might not yet understand what they are reading. Talk about what different words mean.
You can only develop good reading skills by reading. Offer your child different kinds of texts, according to their own interests: Comic books, rhyming stories, fairy tales, poems, children's magazines, etc.
Word games are a fun way to learn the letters and grow your vocabulary.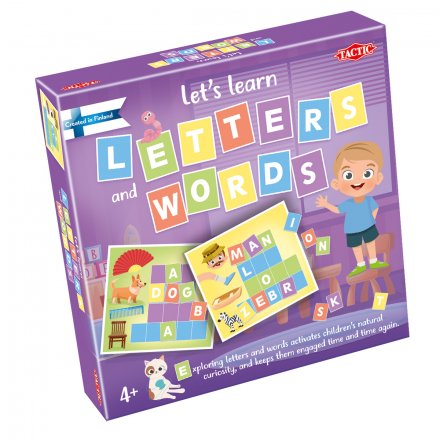 These four fun letter games to help children learn to read and write! The letter boards allow the children to form words and move gradually into more challenging tasks. The other mini games encourage the players to use their smarts in lots of different ways.