The Let's Learn product family, developed in Finland, makes learning fun!
Finland is world famous for top-of-the-class education and highly entertaining games. At Tactic, we combined the two to create a series of quality preschool learning games. Our games are developed together with Finnish teachers to boost your child's cognitive, physical and emotional skills – while having fun. Take the first steps on a lifelong learning path! All Tactic games are safe, durable, ecological and ethical.
Here you can find fun print-outs for children, tips for parents on how to support their child's learning in a playful way, as well as videos about the games and the world of Let's Learn.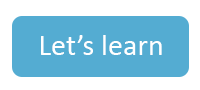 Follow us also on Facebook and Instagram.
Read out more about the Let's Learn range and find your own favourite!
---